2013 was a year starting on a Tuesday, the 2013th year of the After Death (AD), the 13th year of the 3rd millennium, the 13th year of the 21st century, and the 4th year of the 2010s decade. This year comes after 2012 and before 2014.
Description
2013 is a point in time in Best Friends Whenever. It was first shown in A Time to Jump and Jam when Cyd and Shelby travel 2 year back to visit their favorite middle school memory, pizza slam-rito.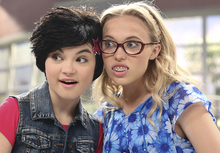 Differences from the Present
Shelby and Cyd are in their awkward phases.
They can't time travel yet.
Barry is a lot shorter.
Shelby wears glasses and braces.
Cyd has shorter hair.
The mustache club hasn't started yet.
Naldo wears smaller sized clothes because Barry hasn't had his growth spurt yet.
The Pizza Slamrittos are still being served at school.
They are two years younger, and still in 7th grade.
According to When Shelby Met Cyd, they wet through a phase where they talked like a valley girl.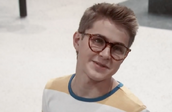 Similarities to the Present
Ms. Nesbit was still a cop.
They still attended the same school which is odd, because it's a high school and 7th grade is considered middle school.
Community content is available under
CC-BY-SA
unless otherwise noted.