1522 is the past year starting on a Wednesday, the 1522nd year of After Death (AD), the 522nd year of the 2nd millennium, the 22nd year of the 16th century, and the 2nd year of the 1520s decade. This year comes after 1521 and before 1523.
Description
1522 is a point in time in Best Friends Whenever. It is the era that Daisy normally lives in. It is also during this time that the Rennaisance took place, as well as the Age of Discovery.
Appearance
Shelby and Cyd accidentally traveled there when they hugged Daisy. They were in a prison cell. They traveled another time in the mall and see a unknown man who is probably Daisy's jailer.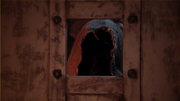 Trivia
The portrait that Daisy stole can be seen on a desk of Daisy's prison cell.
Community content is available under
CC-BY-SA
unless otherwise noted.